ALIMA LEE
Born in NY, by way of Queens and Spanish Harlem, Alima Lee is a Black, Puerto Rican, Trinidadian, American filmmaker, designer, artist, curator and DJ, currently residing in Los Angeles. She explores themes of identity and intersectional feminism, while also exploring the psyche and depths of the mind.
Lee's film work has been presented at MOCA, Smithsonian African American Museum, Gavin Brown's Enterprise, and ICA Boston to name several of many US locales. She is currently part of the The Time is Running Out of Time Exhibit at Art + Practice LA. She is Co-Founder and Art Director of Akashik Records music label, and Co-Host of a monthly show, 'RhythmDeep' on NTS.
ARSHIA FATIMA HAQ
Born in Hyderabad, India. Arshia is a filmmaker, visual and sound artist currently residing in Los Angeles. Her work is inspired and influenced by Islamic Sufi Mysticism. She explores migration, nostalgia, celebration, warfare, homeland and borders, often within realms of Islamic influence.
Haq's work has been featured at the Broad Museum, Toronto International Film Festival, MOMA New York, Hammer Museum, LAX Art, UC Irvine's Global Visions Program, Centre Georges Pompidou and the Pacific Film Archive. She was selected as a cultural programmer for the Los Angeles Islam Arts Initiative. She is a recipient of the California Community Foundation Visual Artist Fellowship and the AIR New Voices Scholarship.
GAZELLE SAMIZAY
Born in Kabul, Afghanistan, Gazelle now resides in Los Angeles. Her video and photography work explores identity, the rights and self-expression of women, the regulation of their bodies and relationships within Afghan-American culture. Weaving complexity into the often-reductive image of Afghanistan, she uses her practice to bridge the worlds of Afghanistan and the US. Her photographs and videos have been exhibited across the US and internationally, most recently at the Craft and Folk Art Museum, Los Angeles; Museum of Latin American Art, Long Beach; Whitechapel Gallery, London and the Wing Luke Museum, Seattle. In addition to her studio practice, she has taught courses in Afghanistan, Jordan and the US, and her writing has been published in One Story, Thirty Stories: An Anthology of Contemporary Afghan American Literature. Samizay is a recipient of the Princess Grace Experimental Film Honoraria, the 1885 Graduate Fellowship in Arts and Humanities and the Northern Trust Enrichment Award, among others.
JASDEEP KANG
Born in Yuba City, CA, Jasdeep is a Punjabi American filmmaker, photographer and musician currently residing in Brooklyn, NY. Jasdeep's works aim to celebrate and create a framework for identity, through layers of honesty and release. She is freelancing as a director, videographer and photographer.
Jasdeep has collaborated with the Guerrilla Girls and musician Diaspoura, among other artists. Her work has been exhibited at The Smithsonian National Museum of African American History and Culture, Stanford University & Mills College. She has been published in Nylon Magazine, Surface Mag and KQED.
MUNA MALIK
Born in Sanaa, Yemen, raised in the Middle East and America, and currently based in Los Angeles, Malik devotes much of her time to documenting the lives of recent immigrants and women of color living in the United States. Her current work focuses on capturing poetic imagery and narratives of people living in countries listed on the U.S. travel ban list.
Malik's work has been exhibited at Northern Spark Arts Festival, MCAD, Artworks Chicago & The University of Minnesota - Humphrey School of Public Affairs. She was the billboard artist for North Carolina for the 'For Freedoms 50 State Initiative.' She has upcoming shows at Band of Vices Gallery LA and at Photoville - Annenberg Photography Space LA.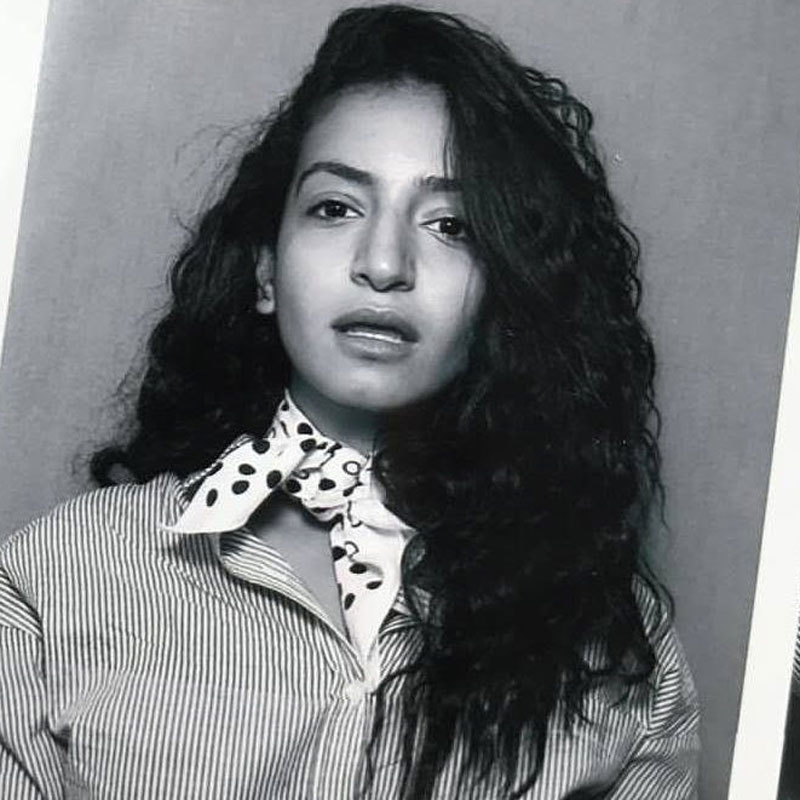 YUMNA AL-ARASHI
Born in Washington D.C., Yumna is a Yemeni – American photographer and film-maker currently residing in London. Defying conventional wisdom, her thought-provoking images and films explore the intersections between feminism, sexuality, human rights and the Middle East. Al-Arashi's work has been supported by Tribeca Film Festival, The National Portrait Gallery, The US Department of State Office of Art in Embassies, The Magnum Foundation, Photoville NYC, The International Center for Photography, National Geographic, The Arab Fund for Arts and Culture (AFAC), and International Women's Media Foundation (IWMF). Al-Arashi's work has been featured in many major publications such as Vogue, New York Times, Artsy, Dazed & Confused, i_D, Vice, Huffington Post, The Cut, The National Abu Dhabi and so many more.